Interest rates are going up, but what does that actually mean? Let's break down what it means to your payments, housing prices, and overall if it will make 2022 the year to buy a home, or wait for a better time.
How interest rates change your payment: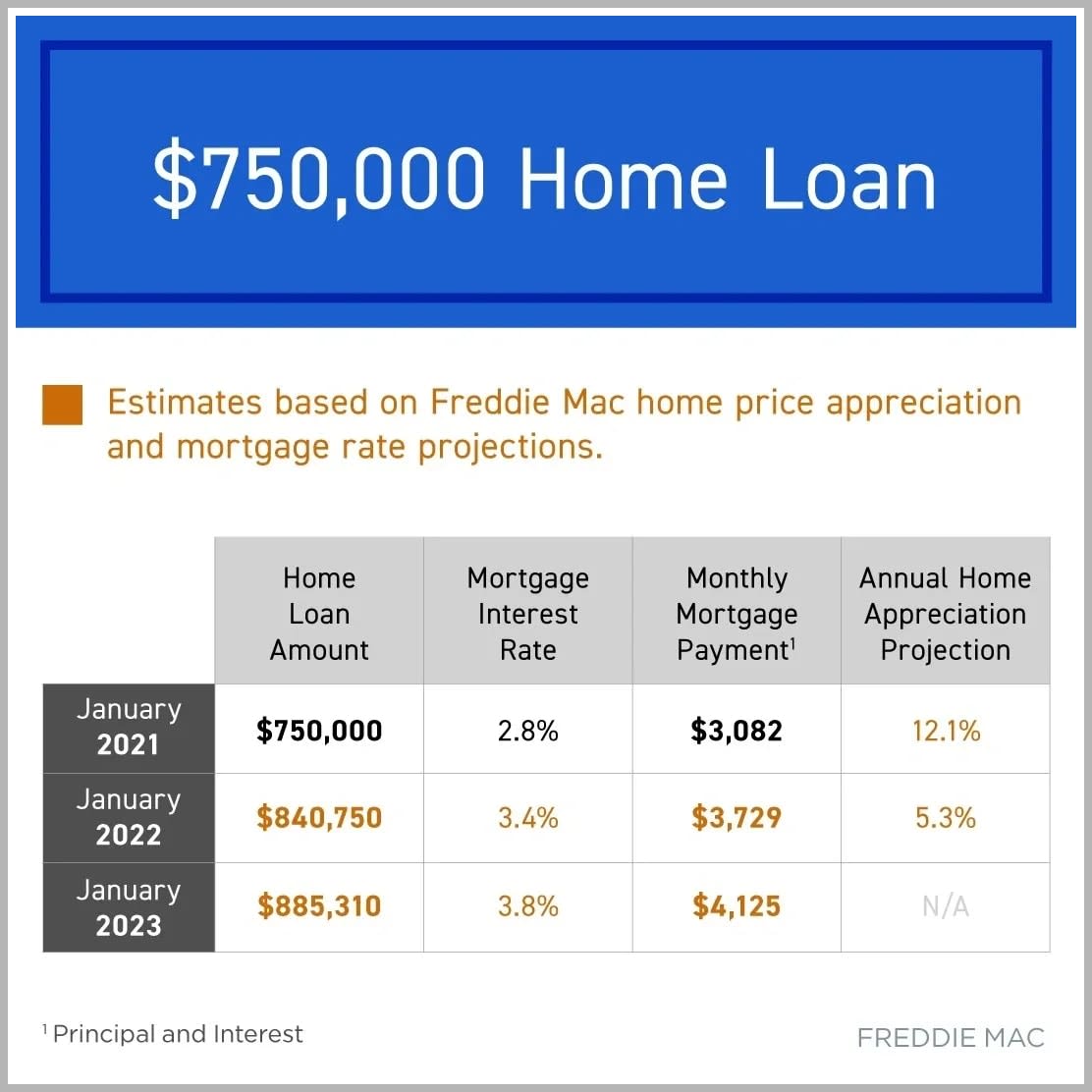 We are going to look at two different houses. Both are single-family homes with no HOA. Both are going to be viewed as a 3.5% down FHA loan.
Home 1 is a house in Oxnard listed for $650k (around the starting price for homes in Ventura County).
At 3.5% interest, your monthly payment would be around $4,161. If the interest rate increases by just a half percent (which it has in just the last 30 days), then your monthly payment jumps up to $4,342. This would be the exact same as if you bought a home for $683,000 at 3.5% down. (This is a 5% price increase!). If interest rates increase to 4.5%, you would be paying $4,519 a month. This would be about the same as buying a $715,000 home at 3.5%.
Home 2 is a house in Thousand Oaks for $800k (The average price today in Ventura County).
At 3.5% interest, your monthly payment would be around $5,121. At 4%, your monthly payment increases to $5,344, which would be the same as buying an $840k home at 3.5%. At 4.5% interest, your monthly payment would be $5,574, which would be the same as buying an $880k home at 3.5% interest. (This is the same as a 10% price increase!).
What does this mean? Overpaying today could be a better bargain than getting a discount after rates go up.
How Much Will Interest Rates Go Up?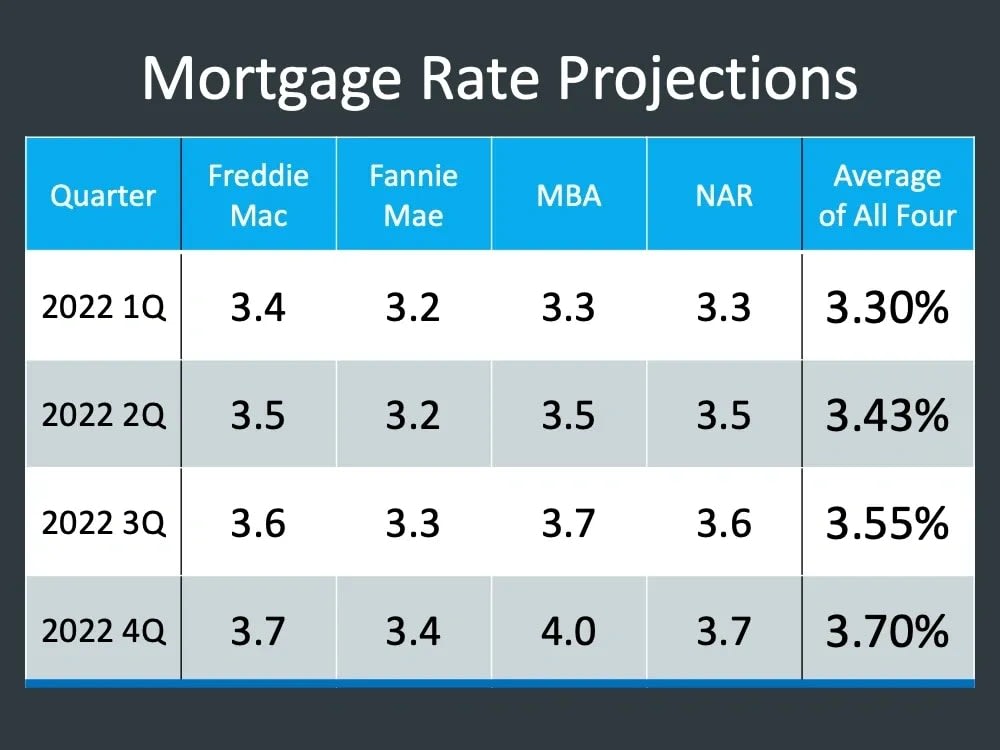 Nobody knows for sure, but historically we know that when they go up, they go up FAST! Many projections believe the interest rates will stabilize at 4-5%, which would be a nearly 15% increase in your monthly payment for the same purchase price.
As interest rates go up, the amount of equity you are paying goes down. For example, on home number two at 4.5% interest, the payment went up by $358 a month. That $358 goes directly to interest and doesn't pay off the home at all. Over 30 years that is an extra $128,880 that goes straight into the bank's pocket on the same home purchase.
Won't Increase Interest Rates Mean Decreasing Home Values?
Short answer: Probably not. Take a look at the chart below. The bars represent average home values nationally, while the line represents interest rates.
Increasing interest rates don't cause price reductions (with the exception of the 08 crash, which will be a totally different blog/vlog). Rather, they cause prices to increase more slowly.
We have a HUGE problem in the industry right now: No Inventory.
In Real Estate we define the demand for homes by "Month's Supply." A month's supply is basically our way of saying "If we stopped listing homes today, how long would it take for us to sell out of homes completely?" In a healthy market, we want around 6 month's supply, but 4-8 is still considered healthy. Nationally, the number of homes is at an all-time low of around 3 Months Supply, and locally we currently have less than one Month's Supply. Simply put, there are WAY more buyers than there are sellers.
Unless we get a sudden, significant, sustained influx of homes to hit the market, prices are going to continue to increase.
Once Interest Rates Go Up, Does That Mean It Is a Bad Time to Buy?
Not at all! Take a look at this next graph!

Are interest rates and prices higher than they were a year ago? Yes. Was that the best time in history to buy a house? Possibly. That doesn't mean you should give up hope. Our current interest rates are still the lowest we have ever seen in history with the exception of the last year. Most experts would agree that any interest rate below 5% is a pretty great deal.
Additionally, prices are projected to increase by 5% over the next year. While you might not get as good of a deal as you could have last year, it is unlikely prices and interest rates will be getting lower any time soon.
What Does This Mean for Sellers?
If you are considering making a move, 2022 is going to be the year to do it. Prices will be at an all-time high, and interest rates will still be at historic lows. This means you can sell your home for top dollar, and still take advantage of low-interest rates on your new home.
I Am Thinking About Buying a Home in 2022! What Should I Do Next?
You need to get the process started now! Interest rates and prices are increasing every month, so the sooner we start the more money we can put in your pocket. Even if you are going to move in the summer, lenders have programs that will allow you to lock in current interest rates for up to 6 months! Call Castro, and let's put together a plan to take advantage of this crazy market!